In today's fast-paced work environment, having the right office chair can make a world of difference in your comfort and productivity. FlexiSpot, a pioneer in creating ergonomic and adaptable workspaces, offers an exceptional collection of office chairs designed to elevate your sitting experience. Among them, the FlexiSpot Ergonomic Office Chair BS14 stands out as a symbol of modern luxury and comfort. Let's explore five key features that make this chair a must-have for those seeking both style and support in their workspace.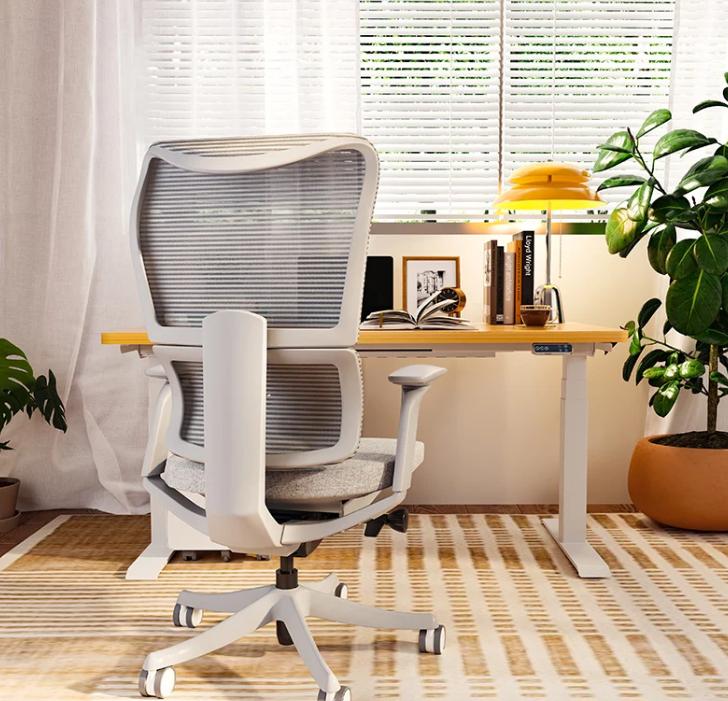 1. Exclusive Ergonomic Design for Superior Comfort
The FlexiSpot Ergonomic Office Chair BS14 boasts an exclusive ergonomic design that's dedicated to providing superior comfort. Its refined seat structure is a testament to modern luxury, offering not just functionality but also aesthetics. This chair isn't just a piece of furniture; it's a statement of comfort and style. Whether you're working for long hours or attending meetings, this chair promises exceptional comfort and support.
2. 3D Rotating Armrests for Personalized Comfort
One of the standout features of this office chair is its 3D rotating armrests. These armrests provide unparalleled customization by allowing a full 360-degree rotation. You can adjust them up, down, left, and right to suit your preferences perfectly. This level of personalization ensures that your chair adapts to your unique needs, making long work sessions a breeze.
3. 30° Tilted Backrest for Relaxation
The flexispot ergonomic office chair BS14 understands the importance of relaxation during your workday. Its backrest can be tilted to a 30° angle, allowing you to take a break, stretch, or simply recline in comfort. Whether you're enjoying a quick lunch or need to ease stiffness from prolonged work, this feature offers a quick and convenient solution.
4. Multifunctional Handles for Enhanced Functionality
This office chair is equipped with multifunctional handles that enhance its overall functionality. On the left side, you'll find the Backrest Lock Knob (L1), which, when rotated counter-clockwise, allows the backrest to recline freely. The Forward Tilt Function Handle (L2) lets you move the backrest forward by simply pulling the handle up and down. On the right side, the Backrest Tilt Tension Adjustment Knob (R1) can be turned clockwise or counterclockwise to adjust the tension of the backrest tilt to your liking. The Height Adjustable Handle (R2) on the right side lets you easily modify the seat's height by pushing the handle up. These practical handles add to the chair's overall functionality.
5. Practical Castors and Wheels for Versatility
The FlexiSpot Ergonomic Office Chair BS14 is designed with practicality in mind. It's suitable for various office and home environments. The chair features practical feet, and its wheels are equipped with five multifunctional castors. These castors allow for smooth and quiet movement across different types of flooring, including carpet, parquet, or tiles. Whether you need to reposition your chair or swiftly navigate your workspace, these wheels provide both convenience and versatility.
Conclusion: Elevate Your Seating Experience with FlexiSpot
The FlexiSpot Ergonomic Office Chair BS14 is more than just a piece of office furniture; it's a symbol of comfort, style, and modern luxury. Its exclusive ergonomic design, 3D rotating armrests, tilted backrest, multifunctional handles, and practical castors and wheels combine to provide an exceptional seating experience. Whether you're working long hours or conducting meetings, this chair prioritizes your comfort and well-being. Elevate your seating experience and redefine modern luxury in your workspace with the FlexiSpot Ergonomic Office Chair BS14.