What are the Different Class Types for Appliances: Class I Appliances, Class II Appliances, Class III Appliances
To protect consumers and livestock from electric shock, the International Electrotechnical Commission (IEC) published IEC 61140, a basic safety publication intended to be a guideline for technical committees when establishing their own publications. The IEC is an international standards organization which sets international standards for electrotechnology. Electrotechnology is the science of how electricity is used in technology. Electrical appliances fall under this category.
Before an electrical appliance can be released for consumer consumption, it must undergo portable appliance testing (PAT). To identify which PAT tests should be applied, IEC 61140 classifies electrical appliances into several protection classes. This article will explore the characteristics of each class.
Class I,II,III Symbols. Courtesy of Wikipedia.
Class I
Class I appliances are usually made of metal, have three cables, have a metal Earth pin, and have a fuse in the plug. However, the only way to confirm whether the appliance is Class I is to look for the Class I symbol on the appliance.
Examples of Class I appliances are refrigerators, microwaves, kettles, irons, and toasters.
Appliances under Class I have two levels of protection: the basic insulation and the earth connection. Inside the appliance, there are three wires connected to three different pins. The wires are called Live, Neutral, and Earth. Their usual colors are respectively brown, blue, and green/yellow (green in the US, Canada, and Japan).
Courtesy of Wikimedia Commons.
Electricity is carried from a power source to an appliance through a circuit. If a circuit is working properly, the power flows from the source to the appliance and returns to the source. The Live wire brings electric current to the appliance. The Neutral wire brings the current back to the power source. The Earth wire provides a way for the current to flow into the ground in the event of a circuit malfunction.
Courtesy of Wikimedia Commons.
The Live and Neutral wires are connected to the plastic connector. The connector holds them in place to prevent them from touching the metal case. This isolation is called basic insulation. Should the Live or Neutral wire touch the metal case, there will be a fault in the circuit.
If the basic insulation fails, the earth connection will act as the next level of protection. The earth connection uses the Earth wire, which is connected to the metal case. Without the presence of the Earth wire, the current will flow through the end user's body. As a result, the end user may experience an electric shock. To prevent such an incident, the Earth wire will divert the current into the ground. The fuse should then blow either in the plug or the fuse box, or there should be a power trip.
The required PAT tests for Class I appliances are the Earth Continuity and Insulation Resistance tests which will check the basic insulation and earth connection.
Class II
A Class II appliance usually has a plastic cover. The only way to accurately identify it is to look for the Class II appliance symbol. Examples of Class II appliances are hair dryers, DVD players, televisions, computers, and photocopiers.
Class II appliances have two layers of insulation. As in the case of Class I appliances, the plastic connector provides the basic insulation. The added layer of insulation is a plastic casing , which provides backup protection. The double insulation removes a need for an earth connection.
Courtesy of Wikimedia Commons.
The only PAT test required is the insulation resistance test.
Sometimes, the Class II classification is confused with the Class 2 designation; however, they are different. The Class 2 label is related to power supply, not safety. It also follows another standard, UL 1310.
Class III
Class III appliances are identified by the Class III symbol.
Examples of Class III appliances are laptops, mobile phones, and low energy light bulbs.
Class III appliances use an isolating transformer. The transformer has two separate coil windings called the "Primary Winding", which is connected to the power source, and the "Secondary Winding", which is connected to the appliance. Each winding is wrapped around opposite sides of a common closed magnetic circuit called the "Core". The windings have their own circuits. They are known as the Primary and Secondary circuits. The windings do not touch; hence, their isolation gives the transformer its name. Since the insulation is created by the isolated, non-touching windings, to carry a current, voltage needs to be passed through the windings via induction.
Picture of an isolating transformer. Courtesy of Wikimedia Commons.
Basic transformer circuit. Courtesy of Wikimedia Commons.
Class III appliances are not required to have an earth connection. Due to the lack of an earth connection, the current is cut off and cannot continue to flow when there is a circuit glitch. Therefore, the end user will not receive an electric shock.
PAT testing is not required unless the charging leads fall under Class II. If the appliances are for medical use, they are not considered to be sufficiently safe for mass consumer usage. They must meet additional requirements.
home appliance
Introduction Andreas Rentz—Getty Images News/Thinkstock Devices operated by electricity or gas and found in the home are called home appliances. Excluded from consideration in this article are sewing machines and electrically operated tools, such as saws, drills, lathes, and other workshop equipment (See also sewing; tools). The variety of home appliances greatly increased during the 20th century. Originally only a few simple utensils, such as pots and pans, stoves, cutlery, and ice boxes were found in the home. With the disappearance of domestic servants, home appliances were designed to ease the work load in the home. Many, like vacuum cleaners or microwave ovens, are chosen for their labor-saving or time-saving capabilities; others are purchased for their convenience. Home appliances can be divided into several categories. These are kitchen equipment; laundry equipment; cleaning equipment; entertainment-center equipment; and appliances used for heating and cooling as well as for water softening. Through the use of computers and microchips, it is now possible to design fully automated homes. All appliances are interconnected and under the control of one computer.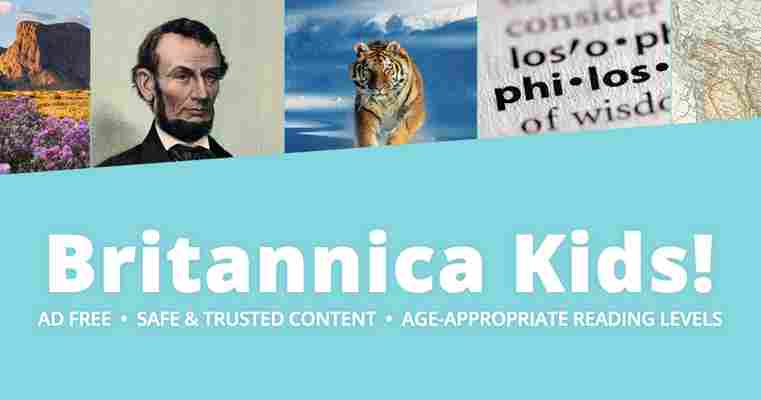 Kitchen Equipment Large kitchen appliances include refrigerators, freezers, ranges and ovens, dishwashers, trash compactors, and waste-disposal units. Some, such as freezers, may be kept outside the kitchen because of lack of space. Refrigerators often contain freezer compartments as well as ice-making machines. © Piotr Pawinski/Fotolia Refrigerators and freezers generally operate on a compression system of cooling. In a frost-free refrigerator, refrigerant gas is compressed by a compressor and transmitted to condenser coils where it is pressurized, cooled, and liquefied. In liquid form, the refrigerant then passes through an expansion valve and returns to a gaseous state in the evaporator coils. The refrigerant absorbs heat as it changes from a liquid to a gas, and the temperature of the inside of the refrigerator is lowered. The condenser fan forces heat into the room, and the evaporator fan circulates the cooled air in the freezer compartment. During defrosting, the defrost heater melts any ice that has accumulated on the evaporator coils. It is turned on by the defrost timer and turned off by the defrost limit switch. The defrost water drains into a pan beneath the refrigerator. Food-waste disposers, or garbage grinders, are designed to pulverize most types of food waste. Certain items, however, such as grease, bones, corn husks, and paper, can damage the disposal unit. The garbage grinder is fitted into a sink drain so that, with a continuous flow of cold water, the waste may be flushed into the sewage system as it is ground. The unit contains steel knives that rotate at high speed inside the food-waste container. The motor is started by an electric switch near the sink or by an internal switch that is tripped by the flow of cold water. © Reflekcija/Fotolia Microwave ovens convert electric energy into microwave energy to heat or cook foods quickly. Some microwave ovens are easily portable; others are heavy and relatively stationary. Electricity passes through a magnetron tube to produce microwaves. The microwaves are then channeled to a slow rotating fan, which distributes them into a metal oven cavity. The waves bounce off the top, bottom, and sides of the cavity to penetrate the food evenly. Outdoor grills may also be included among larger kitchen appliances. Some grills are permanently installed and are operated with gas; others can be moved easily and use charcoal briquettes for cooking. © Carmen Steiner/Fotolia Small appliances run by electricity fall into two categories: heating units and motor-driven units. Electrically heated devices are based on the fact that as electricity flows through a substance, the resistance offered by the material creates heat. The amount of resistance depends on the material used. In the toaster, the heating elements are usually made of nichrome wire. When the lever is pressed down, it lowers the bread on the carriage. This action closes a keeper-release switch. The color-control knob sets the position of the switch, which is connected to a bimetallic arm. As the temperature rises, this arm bends and trips the switch. The keeper release then disengages the solenoid and keeper, the heating elements turn off, and the carriage pops up. The lift arm is connected to a piston chamber that slowly raises the toast. Other electrically heated devices are coffeemakers, roasters, frying pans, broilers, hot plates, popcorn poppers, waffle irons, and egg cookers. Small motor-driven appliances include food processors, blenders, juicers, can openers (with knife sharpener attachments), ice crushers, beaters and mixers, coffee grinders, ice-cream makers, exhaust fans, and countertop refrigerators.
Laundry Equipment © KonstantinPetkov/Fotolia The appliances used for laundering are washing machines, dryers, and irons. Washing machines are normally powered by electricity. Dryers, which contain heating units, use either electricity or natural gas. In modern, fully automatic washing machines, the laundry is placed in the tub, the current switched on, and the controls are adjusted. Once the washing and rinsing cycles are completed and the spin-dry process has removed excess water from the laundry, the machine turns off automatically. The automatic dryer, by heating and tumbling the laundry, evaporates the remaining water from the articles in a predetermined amount of time. Dryers are usually controlled with temperature settings for normal, delicate, and permanent-press fabrics. The final laundering stage is ironing—the removal of fabric creases by the application of heat and moisture under pressure. The electric hand iron is used in most homes. It has temperature settings for different kinds of fabrics and often a small reservoir of water, which is heated to produce steam. Some irons have automatic shut-off controls for safety.
Cleaning Equipment Although various implements and materials are used in the home for cleaning, the standard appliances are a carpet sweeper and vacuum cleaner. Some homeowners also possess rug cleaners and floor polishers. For outside the house there are power lawn mowers, weed cutters, hedge trimmers, and snow blowers. Electrically operated paint sprayers also belong to this category. Most of these are motor-driven appliances. Lawn-mower and snow-remover motors are powered by electricity or gasoline. © Akhilesh Sharma/Fotolia Vacuum cleaners are of two types: canister and upright. The canister type consists of a metal—or plastic—cylinder that holds the motor, the fan, and the bag that collects the dirt. A flexible hose with a nozzle is attached to the canister. Different removable nozzles are available to vacuum carpets, bare floors, furniture, and draperies. The upright vacuum cleaner has a long handle and is pushed on wheels. The motor, fan, and a rotating cylindrical brush are located in one compartment. When the vacuum cleaner is switched on, the brush rotates by a belt, and air is drawn over it by the fan to carry dirt from the carpet and into a bag suspended from the handle. Some upright cleaners have attachments for other types of vacuuming. Rug and carpet cleaners, powered by electricity, use concentrated liquid detergents added to water in a small tank. The detergents are applied to the rug and scrubbed with a brush until the lather has disappeared. When the rug is dry it is vacuumed to remove leftover dirt and detergent. Floor polishers look like upright vacuum cleaners. Instead of a rotating cylindrical brush, a floor polisher has from one to three disk-shaped brushes that have long, stiff bristles and spin at a high speed. The heat created by the friction of the brushes melts the wax into the floor and gives a high polish. Steel-wool pads or sandpaper disks are attached for prewax floor cleaning and felt disks are used for high-luster polishing. The cylinder lawn mower, invented in 1830, changed little until after World War II, when power mowers were introduced. About the same time, the motor-powered snow remover began to replace snow shovels. Some power lawn mowers still use cylinder-mounted blades, but most have rotary blades. Snow removers either blow the snow off to one side or propel it with blades.
Heating and Cooling Equipment Within a home, air temperature and quality are controlled or modified by a number of appliances. Large systems designed to heat, cool, and ventilate the home generally are not considered home appliances (see air conditioning; heating and ventilating). An electric space heater, on the other hand, is similar to a toaster. The heated coils are exposed to a room to radiate heat. Some space heaters are fueled by kerosene or a similar petroleum derivative. Temperature in a building is controlled by a small appliance called a thermostat. Thermostats, with built-in thermometers, regulate the heat output of a furnace through a system of relays, valves, and switches. The thermostat generates electrical signals when the temperature rises above or falls below the desired level. It usually controls the flow of fuel to the heating unit. Thermostats are also used to regulate central air-conditioning units. Small air-conditioning-units, installed in windows or built into outside walls, operate on the same principle as a compression-type refrigerator. Air is drawn through a filter to remove dust, smoke, and pollen. It then passes over the cooling coils, causing some condensation, thereby dehumidifying the air as well as cooling it. The condenser fan directs excess moisture onto the condensing coils, where it either evaporates or is channeled into a drain outside the house. Heat from the condenser is dissipated outside the house, while cool air is blown by a fan through vents into a room. (See also air conditioning.)
Humidifiers and Dehumidifiers Air quality is also modified by smaller appliances such as fans, humidifiers, dehumidifiers, and air purifiers. Most of these are motor-driven, electrically powered appliances. Electric fans circulate indoor air for cooling and ventilation or to control humidity (see fan, electric). Humidifiers put moisture into the air. Because cold air holds less moisture than warm air, when outdoor temperatures drop, inside humidity falls as well. A humidifier is basically a water tank containing a drum or a wheel with an attached water-retaining material. As the drum rotates, it picks up water. A fan, blowing through the drum, sends moisture-laden air into a room. Some homes have central humidifying systems. A dehumidifier is similar to a refrigerator. It contains a small refrigeration system with a compressor. A fan pulls in air, which passes over cooling coils, causing water vapor to condense. The condensed water drips down into a pan, which must be emptied regularly. Some units contain a humidistat that turns off the compressor when a desired level of humidity is reached. Dehumidifiers are meant to operate during warm weather, when humidity is high. Unless they contain a deicing unit, they will not work well at a temperature of less than 65° F (18° C), because the water will freeze on the coils.
Air Purifiers There are three kinds of air purifiers: fan-filter systems, electrostatic precipitators, and negative-ion generators. Most of the less expensive cleaners on the market are of the fan-filter type. Air is drawn into the appliance by a fan, and the impurities are trapped in a filter. Electrostatic precipitators draw in air with a fan. The air passes an electrode that gives particles in the air an electrical charge. Then the air passes a collector plate with an opposite charge, and the particles are drawn off and stick to the plate. This kind of air purifier can be installed as part of a forced-air heating system in a home. Negative-ion generators have proved to be the best room air purifiers. These appliances put electrons into the air. The electrons turn air molecules into negative ions, which give particles a negative charge. The particles then tend to adhere to surfaces, such as walls and ceilings.
Water Softeners Water hardness (the presence of too many minerals) can be reduced by filters attached to faucets; by portable, motor-driven appliances that circulate water through a filter system; or by mechanical softeners. The mechanical softener is the largest and most expensive type. It is hooked into the water-intake part of the plumbing system and removes minerals by a process called ion exchange. A tanklike container holds a quantity of beadlike ion-exchange resins. These have an affinity for the calcium and magnesium ions that make water hard. If water containing calcium and magnesium ions passes over a bed of resin containing a concentration of sodium ions, the calcium and magnesium will combine chemically with the resins. The sodium ions will be released into the water. For water with a high iron content, special filters are needed.
Smoke and Ionization Detectors Eric Riseberg/AP Images A smoke detector is a small appliance that has come into common use since the 1970s. There are two types of these fire-detection devices: ionization and photoelectric. An ionization detector is based upon the principle that radiation increases the ability of air to conduct electricity. Radioactive material within the detector ionizes the air, causing a weak electrical current to flow through the smoke chamber. When smoke enters the chamber, it interrupts the electrical flow, causing the alarm to go off. The other type of detector contains a tiny lamp and a photocell. Smoke entering the chamber scatters or reflects light from the lamp. The photocell senses the light and sets off a current of electricity, setting off the alarm. Some smoke detectors may also contain a heat-sensing device, normally a strip of metal that will melt at a specific high temperature. Smoke detectors are installed on ceilings because heat and smoke rise within a room. They operate on batteries or on household electricity. Those that use household electricity may be plug-in units, or they may be installed directly into the wiring. The disadvantage of battery-powered units is that batteries may wear out without the homeowner realizing it. Plug-in and wiring-installed units are inoperable during power failures. (See also safety.)
Entertainment Centers Radios, television sets, and phonographs have generally been placed in any room where they are to be used—normally in living rooms but also in bedrooms, dens, recreation rooms, and even kitchens. There are now radios that can be hung in showers. There has been a recent trend to create entertainment centers in homes. This means setting aside one room to contain one or more television sets; videocassette recorders; a stereo set with radio, tape deck, and several speakers; storage space for phonograph records, tapes, and videocassettes; and perhaps a computer and printer.
Household Appliances Every Home Should Have
Owning a home is one thing, furnishing the home is another. Every home has some household appliances that are essential for living. We have become so used to them that we cannot imagine living in a home without some of these household appliances. In this article, we highlight some household appliances we believe are must-haves in every home and some nice-to-haves as well.
READ ALSO: Furnished Houses for Sale In Ghana
The Oxford Dictionary defines a household appliance as:
"a device or piece of equipment designed to perform a specific task, such as cooking or cleaning, in the home."
Household appliances have developed over the years. You might be surprised at some items within this list. Be prepared to find a variety of "unconventional" types of home appliances that are considered home appliances by definition.
Must-Have Household Appliances
Here is a list of some must-have household appliances. This list includes small home appliances, large kitchen appliances and even bedroom and living room appliances. You can be the judge of which of these appliances are the most useful home appliances.
Small Home Appliances List
Blender – If you have ever spent time in a kitchen cooking, you will understand the importance of a blender. Blenders grind food within seconds and save minutes and energy that would have been spent doing that task.
Standing fan – A fan which can rotate and be moved from room to room is a handy tool to have in a home. You never know where you will need to cool the air.
Ceiling fan – The coolness a ceiling fan brings to a room is simply refreshing. With a touch of a dial, you get fresh, cool air circulating around the room.
Toaster – Toasted bread always tastes better than regular bread to lots of people. In Ghana, we used to toast bread in a frying pan which was not the most ideal. A toaster toasts your bread evenly on both sides when done just right.
Microwave – Sometimes, you just need to warm up or defrost a food item quickly. One of the best ways to do that is through a microwave.
Oven – A hot oven is needed to bake the best of foods. Having an oven in the home will spice up your mealtime with different recipes and delicacies. Electric ovens can fit on a tabletop to properly grill your meat.
Slow cooker – Food can sometimes take hours to prepare and as such require a lot of gas. Using a slow cooker will save resources and give you the finish you desire.
Rice cooker – Rice cookers make cooking rice almost automated. You are not likely to burn the rice as it automatically regulates the temperature after your rice is well cooked to keep it warm until you are ready so you can concentrate on other food preparation tasks.
Desk lamp – Having a desk lamp in the home allows you to work and read on a table at night without having to use the room light. This may allow you more focus if you're the easily distracted type who may step away if other things are illuminated and catch your interest.
Electric drill – A drill comes in handy when you need to put a hole in a wall for some small household refurbishing.
Electric kettle – Getting hot water for a cup of tea can take time but not when you have an electric kettle. Get hot water within a minute with an electric kettle.
Vacuum cleaner – Depending on the type of home you live in, a vacuum cleaner comes in handy for carpets.
Laptop – A laptop is a computer which can perform tasks such as typing, watching videos, viewing images and more. It is quite a versatile machine which has become indispensable in modern life. At home, the laptop can be connected to other household appliances like the speakers, TV, WiFi, Phones, etc for your benefit. A very useful central processing unit for the many various functions within the household.
Iron – The iron is one of those appliances you don't notice until you need it. Get your clothes looking crisp with a good iron in your home.
Sewing machine – If you have a home full of children, having a sewing machine always comes in handy. Use it to fix simple tears and even to sow new clothes if you have the skill.
Clock – The wall clock is normally located in the living area and it displays the time. It's a simple appliance the importance of whose function may have been diminished by the many digital devices we have these days which display time. However, it is still highly useful when those devices are not handy or when those (such as your phone) devices' battery dies out.
Mixer – This kitchen appliance helps in food preparation by mixing food in a large bowl. Use it to get the smoothness you require in your food.
Speakers – Speakers amplify sound in the house and help create the atmosphere within the home. Get yourself some good speakers and enjoy.
Multi-socket – This is one of the most underrated household appliances. A multi-socket is needed in all things electronic within a home so make sure to get multiple-multi sockets within your home for easy connectivity.
Large Household Appliances List
This list is full of electronic appliances that are large and useful to have in the home. They are normally stationary and hardly ever moved.
Refrigerator – Every house needs a refrigerator to preserve food items, chill your drinks, etc. You might find fridges in the kitchen or the living room of households.
Air conditioner – The heat in your home can be quenched with an air conditioner. Get one to stay cool within your home all the time.
Desktop computer – If you like playing games or working then you will need a computer. A desktop computer remains in one part of the house so you can easily work from home with it.
Television – The general belief is: the larger the TV the more enjoyable it is to watch. Get yourself a TV with great functions so it can interact with other devices in your home and further improve the experience.
Stoves – A gas or electric burner stove is highly needed in the kitchen where all the cooking for the home is done. A stove with at least 2 burners would be able to cook most meals within a home.
Dishwasher – No one likes washing the dishes so we have an appliance that is designed specifically for this purpose. Get a dishwasher to gain more time after meals.
Freezers – A fridge can store food for a while but a freezer freezes food so it is preserved even further. You will normally find freezers in the kitchen.
Washing machine – If you like wearing clothes rather than washing then you need a washing machine. There are different types of washing machines for different purposes. Find one that will suit your household.
Dryer – A dryer is used to dry clothes within a short period of time. Traditionally, clothes are dried out in the sun but with a dryer, you may not even need to step outside.
Water dispenser – Water is life and what better way to quench your thirst than with purified water from a water dispenser. You can also get cold and hot water instantly from a dispenser.
Nice-To-Have Household Appliances
WiFi router – Most people have a phone and are connected to the internet through their phones. Having a WiFi router at home allows you to be connected to the internet wirelessly. This is good for your phone battery.
A.I voice assistants – With the growth of Internet of Things, smart homes employ new technologies like Google Assistant and Amazon Echo to serve as your personal AI voice assistant in your home doing tasks at the command of your voice. Almost like a sci-fi movie.
Coffee maker – If you like to take coffee from the source, having a coffee making machine in your home will appeal to you. Get your coffee fresh from the cocoa bean.
Kitchen hoods – The kitchen hood is a modern-day chimney that extracts smoke and odour that is normally associated with cooking. You will normally find it above the stove.
Outdoor grill – During the summertime when the sun is shining, it is always nice to sit outside and have a barbecue on an outdoor grill.
Video Game – There are many video game options from the PlayStation, Xbox or Nintendo. Whichever one you want to use in your home is entirely up to your preferences. They do help a great deal in killing boredom at home though.
READ ALSO: 7 Steps To Register Land In Ghana
We hope you enjoyed the home appliances images and information within this article. You can check with electronics shops for a home appliances list with prices you can find and buy in Ghana. You can always buy or rent a fully furnished home which comes with most of these household appliances for your benefit.