10 Best Home Appliances You Must Have in Your Home Right Now
Home appliances have become essential things in our lives. However, in the early days, these appliances were not as functional as they are today. Digital transformation has seen society and home appliances become smarter. Not only have these appliances become intelligent, but they are also now more sophisticated, intuitive, efficient, and trendy.
Today, there are appliances for every task, making it possible for you to spend more time either at work or doing other duties. Here are the top 10 trendy home appliances that you should own today.
1. Smart Coffee Maker
Coffee maker appliances have over the years become smarter and easy to use.
For the best-tasting home-made coffee, a smart coffee maker such as the NuWave BruHub coffee maker will do the trick. To prepare the coffee grounds for brewing, the BruHub uses very little water.
The showerhead then gets the most of these grounds through consistent water flow. NuWave BruHub coffee maker is an innovative coffee maker that comes with a glass water heating chamber to ensure your coffee has no unpleasant metallic taste.
Additionally, the BruHub utilizes charcoal filler to filter out any impurities. When brewed at the perfect temperature, you will enjoy pure, clean, and tasty coffee with NuWave BruHub coffee maker.
2. Air Fryer
If you are concerned about the amount of oil in your food, then an air fryer is the right solution for you. An air fryer is specifically designed to help you use as little oil as possible when cooking.
The appliance features include a programmable thermostat, activated charcoal air filter, and digital display controls. The interior is made using non-stick materials, which ensures you use just enough cooking oil. You don't have to worry about your food's fat content.
Some air fryers are paired with an app and come with 11 cooking modes. Such a fryer can control its settings, enabling you can to cook without touching a button.
3. Nutri-pot Digital Pressure Cooker
Nutri-Pot enables you to cook food faster than traditional cooking methods. Furthermore, the pot preserves moisture and nutrients for healthy, tasty food. The NuWave Nutri-Pot Digital Pressure Cooker cooks delicious meals up to 3 times faster than the traditional methods.
This Nutri-Pot comes with 11 preset cooking functions including Warm, Sear, Slow cook, Delay, Time, and Texture settings. You can, therefore, prepare any meal, bake, or can with this digital pressure cooker.
It also has a Sure-Lock system that ensures the pressure cooker is securely closed and sealed so that it doesn't open prematurely. You don't have to worry about your safety when using the NuWave Nutri-Pot Digital Pressure Cooker.
4. Vacuum Sealer
A vacuum sealer will help preserve your food longer in the fridge or freezer. It achieves this function by sucking out all the air from the food hence depriving molds and bacteria the oxygen they need to grow. Vacuum sealing also protects your food from freezer burn just like the Oliso Smart Vacuum Sealer does.
5. Robot Mops
Mopping is usually both time consuming and labor-intensive. Robot mops are here to save the day. To function, fill up the tank with water and detergents you use for mopping, then press start. The device has sensors to help navigate around. Some robot mops can be controlled by your phone or voice. Some even double up as robot vacuums.
6. Sous-vide Cooking System
Oliso SmartTop and SmartHub Induction Cooktop is a premium sous vide cooking appliance that requires just one square foot of space in your kitchen. It is an energy-efficient and fast induction burner that you can plug into any power outlet.
The Oliso SmartTop, on the other hand, is a low-temperature precision appliance with the ability to heat and maintain the set temperatures of water and any other liquid.
When SmartTop is docked with the SmartHub, the two appliances seamlessly communicate with each other thus, allowing you to sous vide. You can also use this sous-vide cooking system for slow cooking, making yogurt, beer brewing, and much more.
7. Steam Oven
The steam oven cooks food much faster than the traditional oven. This appliance combines steam with pre-set programmed recipes while its digital technology estimates the amount, size, and shape of the food. Steam oven helps retain nutrients and flavors of the food you are cooking.
8. Smart Washing Machine
A smart washing machine comes with extra convenient features and gives you more control over your laundry than a standard washing machine. You can schedule, start, stop, and monitor wash cycles from your phone or voice commands.
Additionally, you can control the appliance's settings and receive notifications through your phone. The smart washing machine has built-in diagnostic sensors to alert you to planned regular maintenance or when there is a breakdown.
9. Balance Smart Personal Blender
Balance smart blender is a Bluetooth enable mixer equipped with intelligent technology. This appliance pairs with your smartphone and can track the nutritional information of your smoothies and update your grocery list. You can be sure of a well-balanced and nutritious smoothie.
10. The June Oven
The June oven comes with pre-installed programs for cooking specific foods. There is also an in-built camera that will identify the ingredients and how to prepare them. The June oven is a seven in one appliance. The seven appliances are; You can also control it from your phone.
A convection oven
Air fryer
Dehydrator
Slow cooker
Broiler
Toaster
Warming drawer
As technology advances, so does the home appliances. The use of smart technology has made these appliances more intelligent, reliable, and sophisticated. Nothing adds value to your lifestyle like an appliance that can listen, speak, and send notifications. You will be able to save up your energy, money, and time using them.
We may earn a commission from links on this page, but we only recommend products we back. Newsweek AMPLIFY participates in various affiliate marketing programs, which means we may get paid commissions on editorially chosen products purchased through our links to retailer sites.
Every Kitchen Should Have These Small Appliances
Whether you're a renter or a homeowner, you almost certainly have a kitchen in your place of residence. And a kitchen means the opportunity to expand your culinary horizons, be that as simple as tweaking a classic favorite — like spicing up a box of mac 'n' cheese with some roasted broccoli and buffalo sauce — or developing your own array of from-scratch recipes.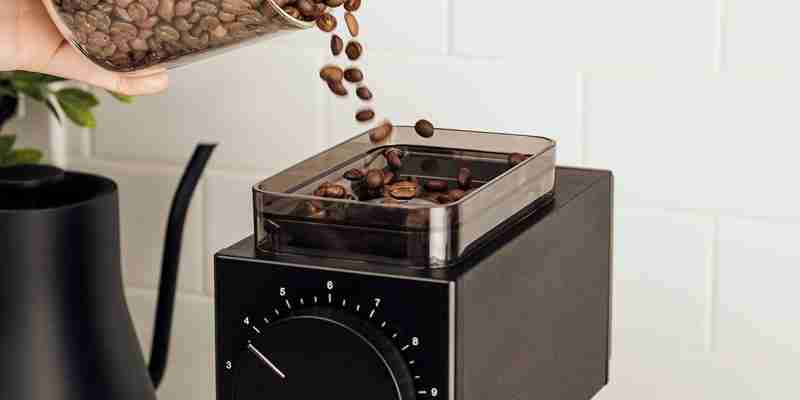 But, even if you have a top-notch range (AKA a stovetop-oven combo) in your kitchen, there are plenty of other cooking-centric devices you might want and/or need in order to take full advantage of your dietary adventures, especially in the age of internet recipe blogs and social media food-sharing. It's with all of this in mind and more that we've rounded up a collection of small kitchen appliance essentials that every foodie should own, plus a few worthy examples of each.
Blenders
Blendtec Total Classic Original Blender Blendtec Amazon $330.00 SHOP NOW Though frequently playing second fiddle to the buzz-monster that is Vitamix, Blendtec makes a solid, albeit less sexy collection of blenders — both consumer-facing and professional-grade. If you can look past the name brand, especially with this offering, you'll actually find a pretty superb deal on an outstanding in-home blender that will make short work of those morning smoothies. Amazon Vitamix Professional Series 750 Blender Vitamix $629.95 $549.00 (13% off) SHOP NOW If you can stomach the admittedly exorbitant price tag and/or you really love smoothies, soups and sauces, you definitely can't go wrong with the Vitamix Professional Series 750 Blender you see before you. Offering a 64-ounce capacity pitcher with aircraft-grade stainless steel blades, alongside five pre-programmed settings and the ability to self-clean, this blender is a force to be reckoned with. Amazon Ninja BL660 Professional Countertop Blender Ninja $99.99 SHOP NOW Truly, you do not have to give up your firstborn in order to get yourself a sturdy, reliable countertop blender — as is exemplified by the Ninja offering you see here. Along with its 72-ounce pitcher and a trio of pre-programmed modes, this device also comes with a pair of 16-ounce Nutri Ninja cups with to-go lids for better portion control and a simpler grab-and-go format. Amazon
Once thought of solely as beverage makers, blenders have become an incredibly valuable and versatile kitchen appliance. Yes, they're still exceptional for making smoothies, but they can also be used to craft sauces, dips and — with a little creativity — seemingly-stranger things like ice cream or bread dough. With all of that on the table, it's easy to see why you might want one on your counter.
Coffee Grinders
Baratza Encore Conical Burr Coffee Grinder Baratza Amazon $169.95 SHOP NOW Good enough to be crowned our best overall coffee grinder, Baratza's Encore is — put simply — outstanding. But that's probably to be expected from a lauded brand that only makes coffee grinders. Alongside consistent grinds, a relatively approachable price point, and excellent customer service on behalf of the brand, this device also has the added bonus of easily replaceable and available parts. Amazon Fellow Ode Grinder Fellow $299.00 SHOP NOW Although its price point is, admittedly, on the premium side of the spectrum, every penny of it is deserved for this coffee grinder's exceptional combination of top-notch minimalist styling and the quality of its construction (and its grinding execution therein). It is a touch limited on brew styles — made for drip, immersion and pour-over grind sizes exclusively — but if that floats your boat, you'll want to go no further than this selection. Fellow OXO Conical Burr Coffee Grinder OXO OXO $99.99 SHOP NOW It is very easy to get deep in the premium weeds when looking for the perfect coffee grinder. That being said, you can actually get one of the best for a much lower price, which you'll find right here in this coffee grinder from OXO. It has an adjustable grind that still offers consistency at every level, it's equipped with a timer and it actually looks quite nice compared to some of its higher priced brethren. If you're looking to save some scratch without sacrificing quality, the buck stops here. OXO
There are actually numerous reasons you might want to consider buying yourself a coffee grinder. The biggest of those reasons, however, is that they give you far more control over your coffee, especially in the realms of freshness, flavor and even style (meaning you can choose your own grind, be that extra coarse for cold brew or ultra-fine for a ristretto shot). If you've got a bean juice addiction, this should be near the top of your list of must-have small kitchen appliances.
Coffee Makers
OXO Brew 8 Cup Coffee Maker OXO Amazon $199.95 SHOP NOW Gold-standard coffee certified by the Specialty Coffee Association, OXO has proven itself yet again as a brand to keep in the back of your mind with this outstanding, no-frills coffee maker. And while it can quickly and reliably brew up to eight cups of coffee at a time, it can also be used as a single-cup maker, helping reduce waste when you don't need a ton of bean juice or you just want a small refill. Furthermore, the carafe is insulated to ensure the coffee inside stays hot for longer. Bottom line: this small kitchen appliance is a winner. Technivorm Moccamaster 59616 KBG Coffee Brewer Technivorm $359.00 $287.20 (20% off) SHOP NOW With its industrial-yet-appealing styling, it's easy to see why Technivorm's Moccamaster lineup is so lauded. Pair that with exceptional efficiency, reliability, durability and more, and you've got one of the all-around best coffee makers, bar none. If only the best will do and money is no object — or perhaps less of an object is more accurate — then this highly sought-after small kitchen appliance might be the one for you. Amazon BUNN BX Speed Brew Classic 10-Cup Coffee Brewer BUNN Amazon $139.99 $109.99 (21% off) SHOP NOW Though we wouldn't suggest that this offering from BUNN is particularly eye-catching, it also looks better than a lot of other budget-friendly options and has a few other big things going for it. For starters, the brand claims it to be the fastest 10-cup coffee brewer around, discovered through in-house testing. It's also ultra-simple to use, has an innovative spill-reducing carafe and can make anywhere between four and ten cups at a time. Amazon
If you're going to make your own coffee at home and you don't want to deal with the more labor-intensive styles, like pour-over and/or french press, you'll certainly want your own coffee maker, if even just for occasional convenience. However, there are legions of sub-par options out there that are cheaply built and limited as to what you can do with them. Instead of wasting your money, take stock of what you want out of a coffee maker and invest in a good-quality option that can make that happen.
Electric Grills
Cuisinart Griddler Elite Cuisinart $177.99 SHOP NOW A must-have for anyone that loves hot-pressed sandwiches, the Cuisinart Griddler comes with six integrated cooking modes that range from panini to griddle and everything in-between. It also has dual-zone temperature control at temperatures of up to 500-degrees Fahrenheit for more cooking versatility and removable non-stick grill/griddle plates for easier cleaning between uses. Amazon Breville Smart Grill & Griddle Breville $450.00 $299.95 (33% off) SHOP NOW For an industrial-grade upgrade to your panini press, go no further than the Breville Smart Grill & Griddle. This bad boy functions as a grill, griddle and sandwich press with variable temperatures of between 320°F to 450°F, and it comes with a technology called Smart Element IQ that ensures the temperature is uniform until your meal is grilled to perfection. Plus, once you're done, the titanium-infused non-stick plates are dishwasher-safe. Williams-Sonoma Hamilton Beach Electric Indoor Searing Grill Hamilton Beach $89.99 $59.99 (33% off) SHOP NOW If you're not quite ready to take the dive into what amounts to a several-hundred-dollar sandwich press, you can always feel safe going the budget route — so long as you choose this cheaper offering from Hamilton Beach. It isn't fancy, boasting a simple dial operation and lacking an auto timer, but it will get the job done. You can also keep an eye on your food through the handy viewing window, while it cooks at temperatures of up to 450-degrees Fahrenheit. And yes, it can also grill things other than paninis. Amazon
Backyard barbecues can be immensely enjoyable, but the required fuels (especially charcoal and wood) and the particulate matter they produce don't translate very well to indoor usage. But if you're dead-set on grilling even in inclement weather, an electric grill is a great workaround and a means of expanding your kitchen's versatility. Whether you like grilled veggies or flat-top bacon and eggs, these devices will get the job done right.
Food Processors
Cuisinart FP-8GMP1 Elemental 8-Cup Food Processor Cuisinart $99.95 SHOP NOW If the true purpose of your food processor of choice is to, essentially, pulverize organic matter into something easier to incorporate into your recipes, then this Cuisinart offering is exactly what you're looking for. It's safe and powerful, capable of slicing and dicing up to eight cups of ingredients with its reversible blades, and boasts a suite of dishwasher-safe parts — making it rather convenient, as well. Amazon Cuisinart 14-Cup Food Processor Cuisinart $460.00 $249.95 (46% off) SHOP NOW If the preceding option was just a bit too small-scale for your big kitchen dreams, never fear: Cuisinart also offers a major upgrade in the form of this 14-cup food processor. Along with being able to process nearly double the ingredients of its smaller sibling and remaining largely dishwasher-safe, this one also has additional purpose-driven blades (including a kneading blade for homemade bread) and comes in a trio of color options. Wayfair OXO Good Grips One Stop Chop Manual Food Processor OXO $36.95 SHOP NOW Even the most budget-friendly mechanized food processors can be quite expensive. If you want to save some of your hard-earned cash and you don't mind putting some elbow grease into your cooking endeavors, then you can't go wrong with the OXO manual food processor you see here. Operated by simple hand crank, this triple-bladed device is completely dishwasher-safe and super easy to use. Amazon
For certain types of foods and recipes, hand-cutting, -chopping, -dicing and -slicing is absolutely necessary. But if you're making something where the ingredients are more integrated — as can be seen in everything from purees to patties, sauces to salsas and everything in-between — then a food processor is a handy means of saving you time and effort. Furthermore, while blenders can pulverize most foodstuffs (especially the industrial options), they often lack the finesse and versatility of food processors.
Fryers
Cuisinart Convection Toaster Oven Airfryer, Compact, Silver Cuisinart $245.00 $159.95 (35% off) SHOP NOW Don't let the fact that this doesn't look like today's popular, buzz-worthy air fryers fool you, this Cuisinart convection oven can do all the same as an air fryer and more. In fact, it can fit up to a three-pound chicken inside it and cook it completely. Along with frying, it also bakes, broils, toasts, and can even be used to keep prepped food warm until it comes time to serve — which could be quite handy if you're hosting this holiday season. Amazon Philips Premium Airfryer XXL Philips $349.95 $266.87 (24% off) SHOP NOW If you're sold on the idea of getting an air fryer and you want to spring for something that's versatile and long-lasting, you should probably take a gander at the Philips Premium Airfryer XXL you see here. While it might seem dubious to suggest that this is the world's "No. 1" air fryer, it does have a wealth of features that point in that direction. That includes a three-pound capacity, dishwasher-safe removable parts, and something called Fat Removal Technology. Amazon Ninja AF101 Air Fryer Ninja $169.99 SHOP NOW Even with an extremely tight budget, you can still get your hands on a solid air fryer if you choose this one from Ninja, a brand that has consistently proven itself as a stupendous resource for inexpensive, reliable kitchen appliances of all shapes and sizes. Sure, it's not as robust as its much more expensive counterparts, but it does boast a bevy of comparable features like dishwasher-safe parts, a variable temperature range of 105-400 degrees and a ceramic-coated nonstick basket.
The job of air fryers can be done just as well by convection ovens. While we believe that to be the truth, the popularity of air frying over the last two years has made dedicated tabletop fryers more accessible and approachable, especially from a price standpoint. If you don't care about the other things a convection oven can do, a fryer could be the right investment, especially if you want to attempt to somewhat sidestep the health issues around oil-heavy deep frying without missing out on the satisfying crunch.
Mixers
KitchenAid Artisan Series 5-Quart Tilt-Head Stand Mixer KitchenAid $449.99 $389.00 (14% off) SHOP NOW Put bluntly, KitchenAid is the gold standard when it comes to stand mixers — just watch any baking competition show and you're sure to see at least one in use. But this version, from the high-end Artisan Series, is all the more special. Not only does it boast iconic looks (we're partial to the black one), but it has 10 speeds, 15 different available attachments (four of which are included with the sale) and it comes with its handy mixing bowl. Walmart Cuisinart SM-50BC 5.5-Quart Stand Mixer Cuisinart $299.95 $249.94 (17% off) SHOP NOW Admittedly, KitchenAid's lineup of stand mixers, as exceptional as they are, can be too expensive for just about all but the most dedicated of bakers and chefs. But that doesn't mean you can't get a solid stand mixer for less, as evidenced by this offering from Cuisinart. Though lacking in flash and click-worthiness, this 12-speed mixer with its powerful 500-watt motor and bevy of attachments is a solid, albeit more budget-friendly pickup. Amazon KitchenAid KHMB732BM Cordless Hand Mixer KitchenAid $99.99 $79.99 (20% off) SHOP NOW While stand mixers are certainly extremely convenient and, in the case of the two here, both consistent and reliable, they're far from the only option. Whether you want to save even more money, space, or you just don't mind a bit of manual labor, you can manage all of that by opting for this KitchenAid hand mixer. Along with looking frankly outstanding, it has enough battery to beat 200 cookies' worth of dough, recharges completely in under two hours (and just a 10-minute charge is enough to mix a cake) and (with additional attachments) can even be used as a food processor.
An integral part of all things baking, mixers of both the hand and stand varieties are a practical necessity when it comes to making bread, pastries and so much more. The style you choose will largely be dependent upon your budget, counter/storage space and level of patience. But we'd highly suggest that all foodies keep one on hand; you never know when you'll have a craving for some home-baked sourdough and you'll find it far more difficult to make without a mixer.
Multicookers
Instant Pot Duo 7-in-1 Electric Pressure Cooker Instant Pot $99.99 $79.00 (21% off) SHOP NOW It should come as no surprise to those familiar with multicookers to see an Instant Pot offering here. After all, they're the industry standard — and with good reason. This particular device is relatively affordable, which is all the better when you consider that it offers up seven (or more) uses ranging from pressure cooker to self-heating saute pan and everything in-between. For single-pot meals, there are few alternatives that even come close. Amazon KitchenAid KMC4241SS Multi-Cooker KitchenAid $249.87 SHOP NOW As is so often the case, KitchenAid's take on a multicooker (or multi-cooker, depending on who you ask) is both spectacular in its functionality and looks gorgeous. That latter bit is likely most important for design-minded folks, especially those with limited storage space, as you can be proud to put this one out on your counter in any of its colorways. It also comes pre-loaded with more than 10 different cooking modes ranging from boil to risotto and everything in-between. Amazon Crock-Pot SCCPVL610-S-A 6-Quart Slow Cooker Crock-Pot $69.99 $59.49 (15% off) SHOP NOW One of the most recognizable names in the multi-cooker realm, Crock-Pot also happens to offer some of the most approachable options, especially from a budget-friendliness standpoint. While it's decidedly less feature-rich than its more expensive counterparts, but the price you'd pay for this particular multi-cooker makes those concessions easy to ignore. It's simple, to be sure, but it's also reliable. Amazon
Colloquially misnomered as Instant Pots (a brand-item association similar to how adhesive bandages are often called Band-Aids), multicookers are remarkably versatile, relatively small kitchen appliances that are exceptional for single-pot meals like stews, soups and casseroles. They can also be used to make rice, baked goods and intrepid chefs have even experimented with using them to cook steaks and whole chickens. You might actually find it easier trying to figure out what can't be made in one, rather than charting the exhaustive list of what can.
Immersion Blenders
Cuisinart CSB-179 Smart Stick Hand Blender Cuisinart $68.99 SHOP NOW For anyone that makes a lot of soups, stews, chili, etc, this Cuisinart immersion blender is a practical must-have. But it also comes in a package that makes it all the more versatile, as it also comes with a chopper/grinder attachment for light food processing, a whisk for baking applications and a handy measuring cup. Amazon KitchenAid KHBBV53DG Cordless Hand Blender 8-Inch KitchenAid $99.99 $79.99 (20% off) SHOP NOW In a not-so-shocking twist, KitchenAid makes another appearance here with its take on an immersion blender. Unlike the brand's lauded stand mixers, this device is far more affordable and, therefore, approachable. Yet it is still amongst the best around, offering a rechargeable battery that can handle up to "25 bowls of soup" per charge, two hours of recharge time (or a 20-minute quick-charge for a single mix), numerous handsome color options and available attachments (for an additional charge). Amazon Braun MultiQuick 5 Immersion Hand Blender Braun $64.95 SHOP NOW Yes, the brand you probably know for producing some of the best razors, trimmers and other hair care products also dabbles in small kitchen appliances. And, as it turns out, the brand's hand mixer is quite adept at getting the job done. Along with typical, expected features, it also comes with a whisk attachment and a "turbo boost" mode for additional power when you need it. Just keep in mind that this is a corded device, meaning it will have to be plugged in to work. Amazon
Designed to be, you guessed it, immersed in liquid-heavy foods — like soups, stews and even dips and spreads — this style of device offers a more convenient and less messy means of blending mixtures, especially when they're already inside their cooking vessel. For instance, if you're making a soup and you want it to be a bit thicker, you might add in some more ingredients after you've already started cooking it in your multicooker. Well, an immersion blender will let you blend those new ingredients without removing the entire soup from the pot. This is especially crucial for foods that need to be mixed while cooking, like egg-based recipes.
Immersion Circulators
Anova Culinary AN500-US00 Sous Vide Precision Cooker Anova Culinary $219.00 $139.00 (37% off) SHOP NOW One of the two most-hyped brands in the sous vide arena, Anova is a must-consider for anyone interested in getting an immersion circulator. And while this particular offering is a solid pickup for its performance and longevity, it also benefits from some handy, modern integrated tech, like an app that lets you monitor your sous vide meal from anywhere. Amazon Breville CS10001 Joule Sous Vide Breville $245.00 SHOP NOW If you're not getting a sous vide from Anova, it's probably because you've discovered that its chief competition, the Joule from Breville, is your preferred immersion circulator. One of the sleekest, lightest, most space-saving options out there, this small kitchen appliance also boasts perhaps the most minimalist styling in its category. It's also fast, efficient, comes with an accompanying app and wireless connectivity — the list just keeps going. Amazon Anova Culinary Sous Vide Precision Cooker Nano Anova $129.00 SHOP NOW If you want to save a bit more cash and reduce the storage footprint of your sous vide even more than the preceding pair of offerings, you might want to turn to Anova's Nano immersion circulator. It's two inches shorter than its larger, more expensive sibling, making it ideal for stashing in a drawer. Yet it still boasts many of the same features, including app compatibility and control, precise temperature control and so much more. Amazon
Not to be confused with immersion blenders, immersion circulators are made to be submerged in liquids and will gently and (more importantly) evenly heat said liquids and maintain a constant temperature. This is best exemplified in sous vide cooking, which is admittedly a bit buzz-worthy but also boasts benefits like better consistency and precision (this can be very important when cooking meats), lower energy consumption and even a higher degree of food safety.
Toasters & Tabletop Ovens
Balmuda The Toaster Balmuda $299.00 SHOP NOW The functionality of a toaster oven is relatively simple; it mostly just needs to be able to heat up food rapidly. Well, Balmuda's simply-named Toaster can do that beautifully and easily, be that a breakfast bagel, leftover pizza or whatever else. It also happens to be one of the best-looking small kitchen appliances presently available for purchase, and that gives it a big leg-up. Huckberry Anova Precision Oven Anova $699.00 $489.99 (30% off) SHOP NOW Most homes have a capable oven, but if yours doesn't or you just need an additional standalone, you definitely can't go wrong with Anova's Precision Oven. This small kitchen appliance can do everything its larger-scale counterparts can do — from heating up frozen meals to baking bread and more — and it will look outstanding all the while. Honestly, this might be a good deal better than the oven your home came with. Anova Hamilton Beach XL Convection Oven Hamilton Beach $109.00 $49.00 (55% off) SHOP NOW As mentioned, toaster ovens are really pretty simplistic in their purpose — meaning you don't have to spend an arm and a leg for a good one if you don't want to. That point is soundly proven by this Hamilton Beach option. Sure, it isn't flashy, but it does have dual racks, a rotisserie attachment (for cooking meats of up to five pounds, like full chickens) and a trio of easy-to-use and -understand control dials. Walmart
Toast is an undeniable staple of the worldwide culinary world, especially where breakfast is concerned. And while you could get a simple standard toaster (the kind with vertical bread slots and a push-down activation lever), we'd suggest expanding your horizons into the realm of toaster ovens or even tabletop convection ovens, the latter of which can also be used to air fry your food. This is an expansive category and there's no single right answer for everyone, but a toaster is certainly one of the most crucial small kitchen appliances.
Essential Appliances for a First-Time Homeowner
You've bought your first home, and now all you have to do is fill it. Before you go shopping, make a list of the things your home needs, and prioritize the list to focus on the items and rooms you will use most. From big-ticket items to smaller daily essentials, household appliances are part of what makes your house a home.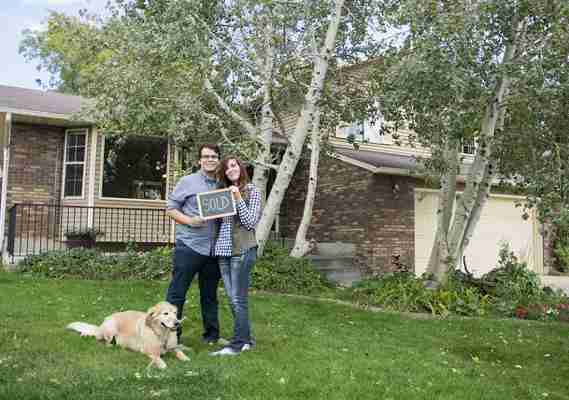 Big-Ticket Items
Refrigerator. Definitely one of the most important items in your home, a refrigerator is an essential appliance. If your new home doesn't come with a fridge, put this item at the top of your list. You'll have little use for the rest of your kitchen appliances without a place to store the groceries.
Cooktop/Range. The second item your kitchen needs is a cooktop and range. Many cooktops contain oven combos, allowing you to save space and have everything you need.
Washer & dryer. Say goodbye to the laundromat and hello to your very own washer and dryer. New homeowners tend to get pretty excited about these appliances, as having your own washer and dryer saves a lot of time and makes it easier to get your laundry done­­.
Lawn mower. If your new home has a lawn, you'll need to purchase a lawn mower. Depending on your budget and the amount of grass you have, consider whether a push mower or a riding mower is best for you.
Television. The best way to prepare your entertainment setup is to purchase a TV. Even if it's the only thing in your living room, it's definitely a good place to start. OK, so maybe it's not something you need in order to wash the dishes or keep your clothes clean, but it will give you something to do. If it's in the budget, consider purchasing a flat-screen television. It'll save room and look sleek.
Smaller Appliances
Vacuum Cleaner. Probably the most important of the smaller appliances, a vacuum cleaner will help you keep your house clean. Make sure the vacuum you purchase can handle whatever type of flooring is in your home.
Microwave. Even if you don't do much microwave cooking, it's nice to have one as an option—especially when you're pressed for time in the kitchen.
Coffeemaker. A countertop essential, a coffeemaker is sure to help you start your day out right. Just don't forget to buy the coffee!
Toaster. Save some counter space for a toaster—they're useful for more than just toast. Toaster sizes vary, so be sure to get one big enough for your needs. Toaster ovens are a great option when you don't have room for a full-size oven.
Blender. Whether you're a fan of smoothies, milkshakes, or margaritas, a blender is a versatile and valuable addition for your new kitchen.
Now that you know which essential appliances you'll need, check to see if any existing appliances need to be replaced. If not, you can save some money now and purchase that dream oven later on down the road. In the meantime, learn more about how to decorate and furnish your new home.